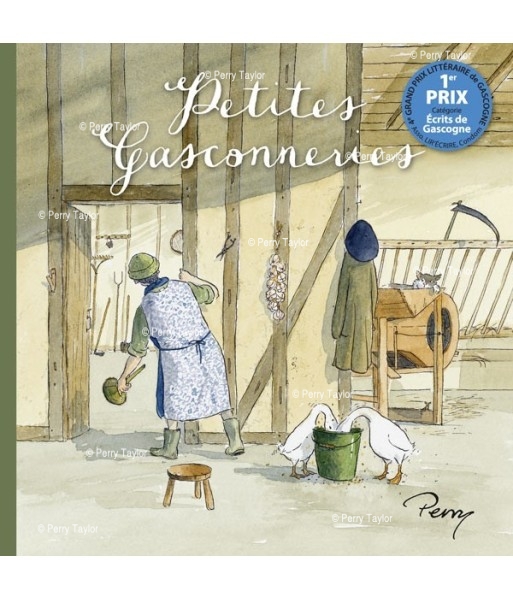  
Petites Gasconneries - book
Petites Gasconneries is Perry's first book of humorous drawings about the Gascon way of life.
Petites Gasconneries has won the 'Grand Prix Littéraire de Gascogne'. 2015
Petites Gasconneries is Perry's first book of humorous drawings about the Gascon way of life. 144 pages, 90 drawings. Hardback, 21cm x 21cm
A visual romp through the rolling hills of the Gers, it's country roads, villages and farms. This compilation captures the Gascons in every aspect of their lives, their homes, sports and traditions.
"Since receiving Petites Gasconneries a few weeks ago, it has been "borrowed" twice and "stolen" three times. The book is not safe on my reading table!!"
Petites Gasconneries has won the 'Grand Prix Littéraire de Gascogne'. 2015
PLEASE NOTE: BOOKS SENT OUTSIDE FRANCE ARE SENT AT A REDUCED RATE, BUT PLEASE ALLOW A WEEK FOR DELIVERY.
Petites-gasconneries-livre
10 other products in the same category