Here you'll find all the latest news and stories about Perry, his art and appearances in the media.
January 2020
November 2015
Perry appears on France 3 "Midi en France"


Click here to screen in high definition
May 2015
A four-page article in The Connexion newspaper
A big article about Perry and his work in the May edition of France's English-language newspaper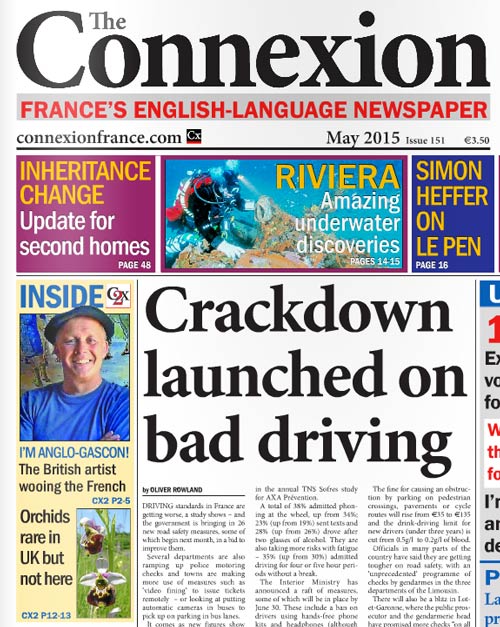 April 2015
New Zealand's TV chef, Allyson Gofton arrives back in France to launch her book, 'Recipes from my French Kitchen', based on her year here in the Hautes-Pyrénées. Allyson asked Perry to create a dozen illustrations for the book. Only available in the southern hemisphere for the moment, but coming this way soon. Contact us for more details, if you'd like a copy.
April 2015, Mirande
Perry receives the diploma 'Gersois d'exception' at the Chaponnade 2015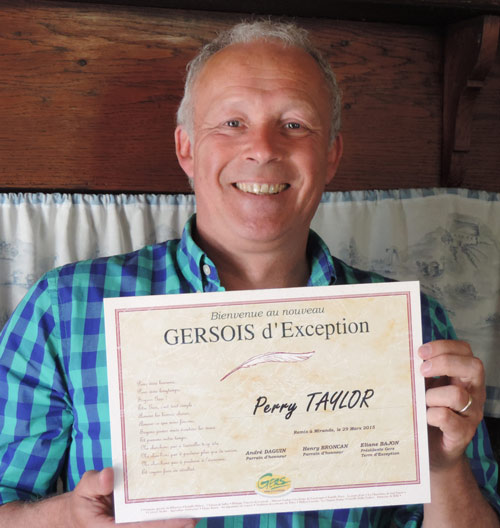 January 2015
The France Show, at Olympia in London.

We had our stand at the show for the first time and were so well received, we've reserved again for 2016.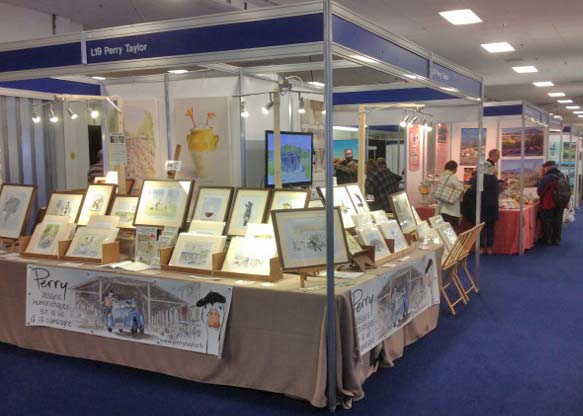 October 2014
The first edition of Perry's book sells out.
The second edition of 'Petites Gasconneries' is now on sale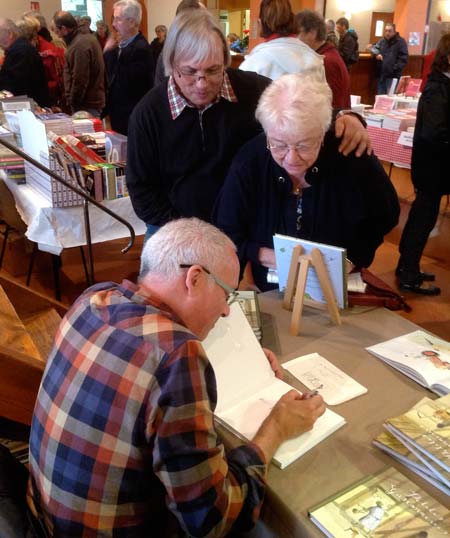 September 2014
Salon d'artisans d'art in St Emilion
a great weekend in the cloister of the collegiale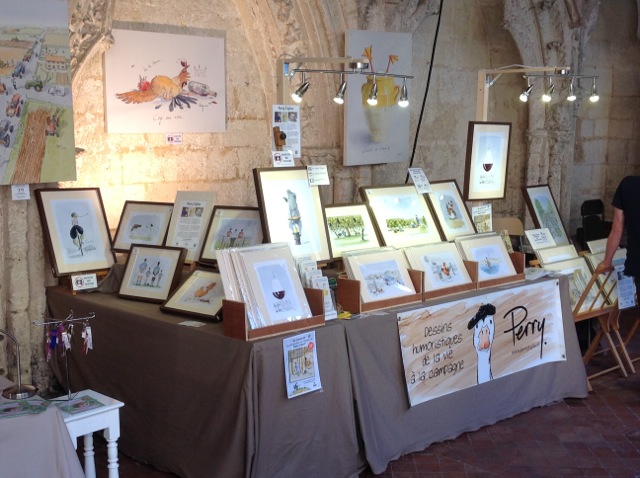 June 21st 2014
Perry launches his first ever book of humorous drawings, called Petites Gasconneries.